Your Guide to Clever Selecting.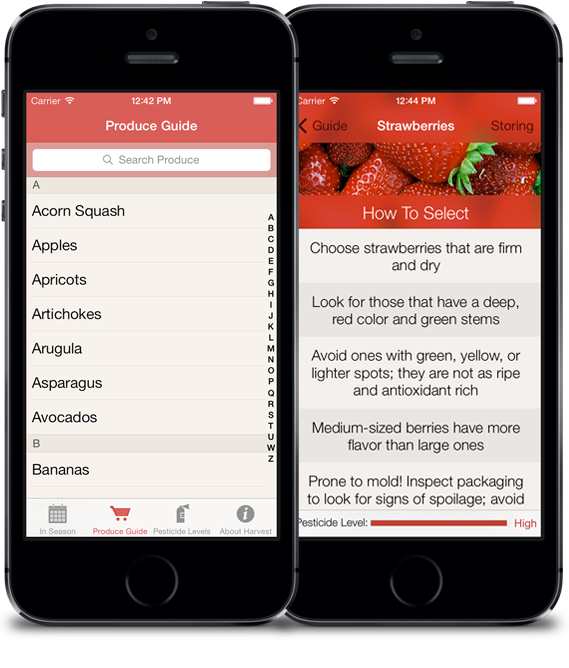 Having a hard time remembering all those clever fruit and vegetable selection tips when standing in the produce aisle? That's what Harvest, an application for the iPhone and iPod Touch, is all about.
Whether it's knocking on watermelons, smelling pineapples, squeezing avocados, or examining the color of peaches, you'll know the best approach.
Harvest features an elegant collection of intelligent tips and techniques for over 120 produce items. Harvest was developed with a deep attention to detail and function. With smooth, snappy browsing and searching, it's designed for quick referencing right at the market.